Three Point One Four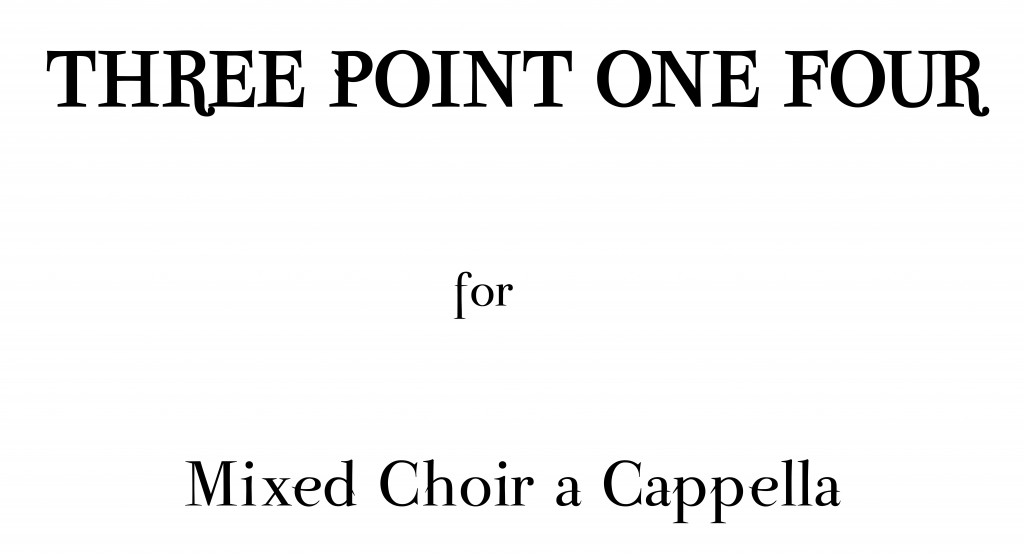 Program Note
Some people claim that music is superior to all other art forms. This statement is on one hand corresponding to some of my most powerful artistic experiences, both as player and as listener. On the other hand, onecould easily establish the fact that it's a hollow generalization while other art forms can have a similar profound impact on us, when placed in congenial contexts and appropriate individual processes.
However, I think that most people can agree on that one parameter, which characterizes contemporary music, is its obvious lack of (conscious) humour. That the so-called serious music and its originators now and then consider themselves and their music in all earnest might cause involuntary comedy, the seriousness takes overhand, gets strained and tips over, and painfully embarrassing moment can occur, but this is not what I'm referring to here.
Why can't contemporary music be both intellectually demanding and funny? Like the other art forms and what they are able to embrace in their most successful moments. The few sounding examples that come to my mind are some works by American composers like Cage, Ives and Nancarrow among others. I have to point out though, that I myself have very few experiences of art and humour in emphatic cross-fertilizations, and it's not what I primarily seek in any artistic configuration. When considering this phenomenon, I'm mostly interested in the underlying causes. And in addition, I'm a very serious man.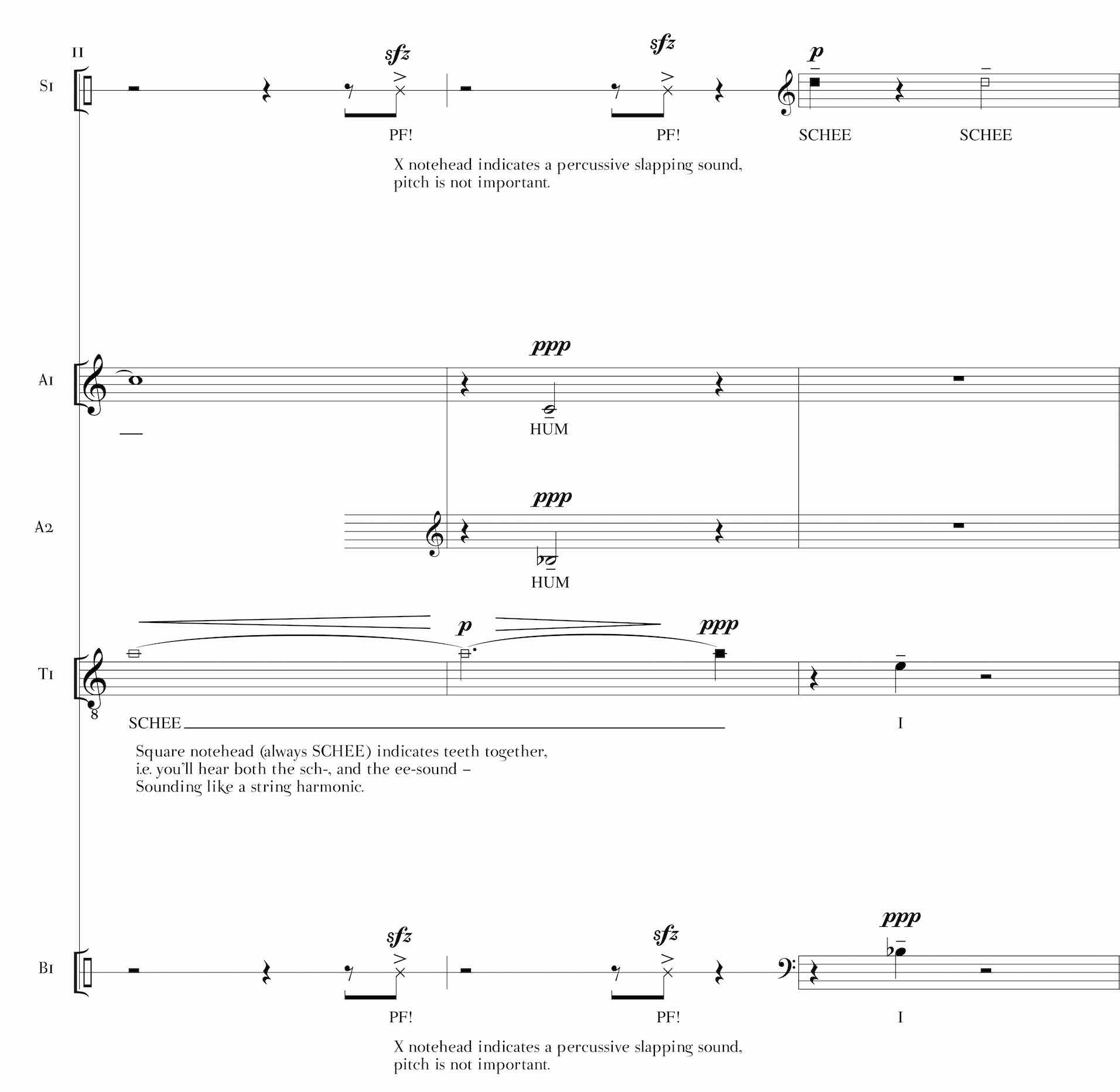 Is it due to the fact that the compositional process most often is lined with profound earnestness and a high degree of concentration, executed in isolation and eventually even a certain amount of alienation? I know writers as well as directors who speak about their working processes as a great deal of fun and that they rather often are laughing when writing or rehearsing! Who have heard of a composer who, placed behind a desk, giggles while putting black dots on lined paper?
Anyhow, I don't consider an eventual lack of humour to be an impending problem for contemporary music and its continued existence. Nevertheless, and in addition to an inherent opposition, I've now made a serious attempt with this new work for large choir: After reading Life of Pi by Yann Martel – a rarely fortunate combination of depth and humour – I wanted to try to transform these varying emotional states into a sounding context. It should be mentioned though, that the novel itself has musicality as one very prominent cornerstone, both in Martel's fluent language and in the novel's endless number of sounding elements; including a large variety from awkward words with strange pronunciations to precisely rendered calls and cries from the surrounding environment.
After completed work, I can merely state that my attempt is nowhere near the origin regarding the magical and absurd, the sensual and vivid, the dark and sad, etcetera – the music can unfortunately not evoke the heavenly smells and sights in the way Martel's words so strikingly easy are playing around with. The effect that I primarily want to achieve is a moment of playfulness within the seriousness – as a sensual and somewhat unpredictable alternative to life's often trivial and dry rationalism.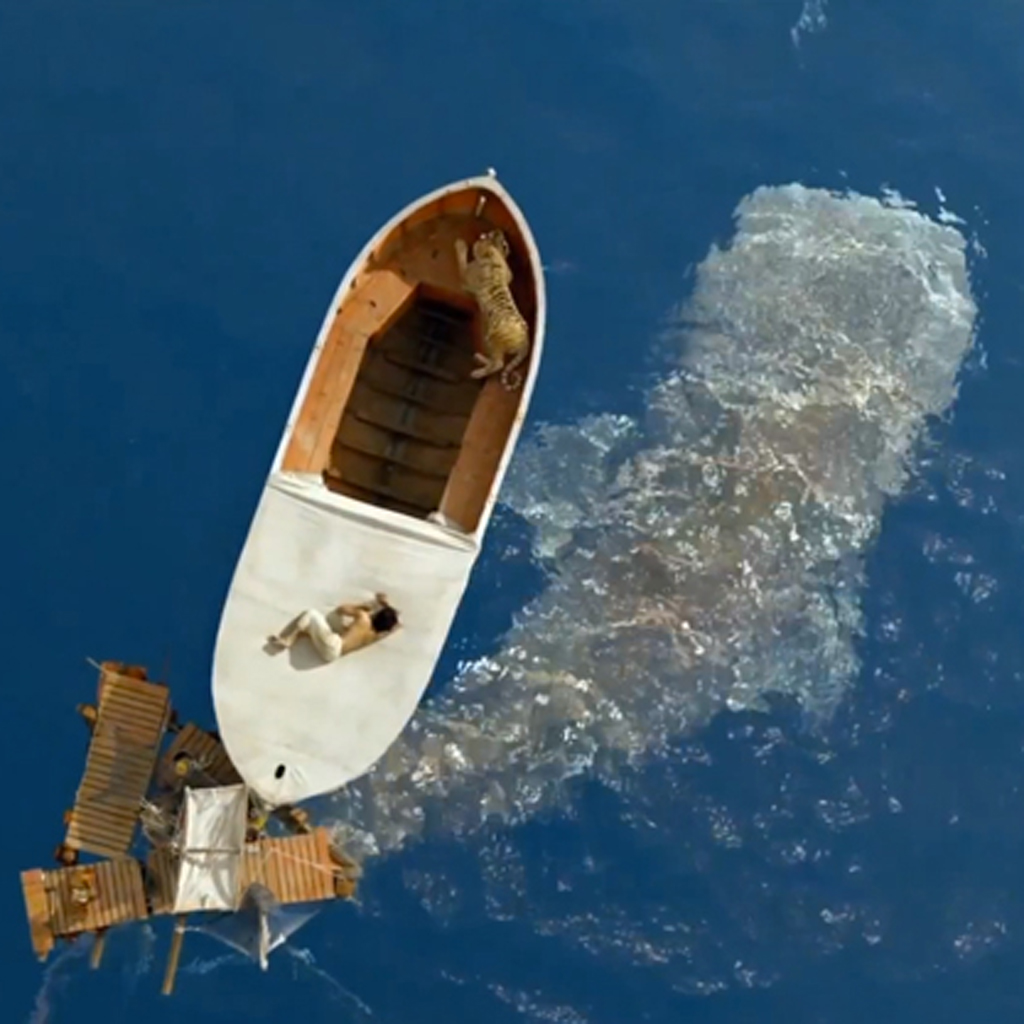 Text
TREEE!  [sounds like english tree but w/ rolled R]
ORANGE JUICE [Å – REN – JU – S]
SIMSUM
HUMPF!
RICHARD PARKER [REE – TJA – PA – KE]
SCHEE
[sounds like a string harmonic. Teeth together,
i.e. you'll hear both the sch-, and the ee-sound]
KVA-HA-HA [sounds like a hysterical nasal laugh]
PANAMA
IDLI! [percussive sound]
MISTER CHIBI [MI – STE – CHEE – BEE]
TOMOHIRO [TÅ-MÅ-HEE-RÅ]
OKAMOTO-SAN [Å-KA-MÅ-TÅ-SAN]
PISCINE PI PATEL [PEE-TJI-NE PEE PA-TEL]
TI-KI-TI-TI-KA-TO-TI-KO-TA
IT WAS MY TURN TO PUT DOWN SATAN
MEDINA, HERE I COME
EMERGENCY DRINKING WATER
BOOM
DONG [DÅNG]
ALLAHU AKBAR
MAMAJI
MOLITOR
THREE POINT ONE FOUR
ADIRUBASAMY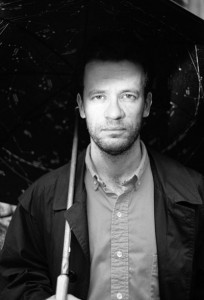 Life of Pi
"After a tragic shipwreck, a solitary lifeboat is left at the mercy of the wild blue waters of the pacific. The only survivors are a sixteen-year-old boy named Pi, a zebra with a broken leg, an agressive hyena, an orangutan named Orange Juice – and a 450-pound Royal Bengal tiger named Richard Parker."
"Yann Martel was born in Spain in 1963 of Canadian parents. After studying philosophy at university, he worked odd jobs and travelled before turning to writing. He lives in Saskatchewan, Canada."
Duration
12:30 min.
Torhamn, Sweden – August 2014