Esther is Crawling
ESTHER IS CRAWLING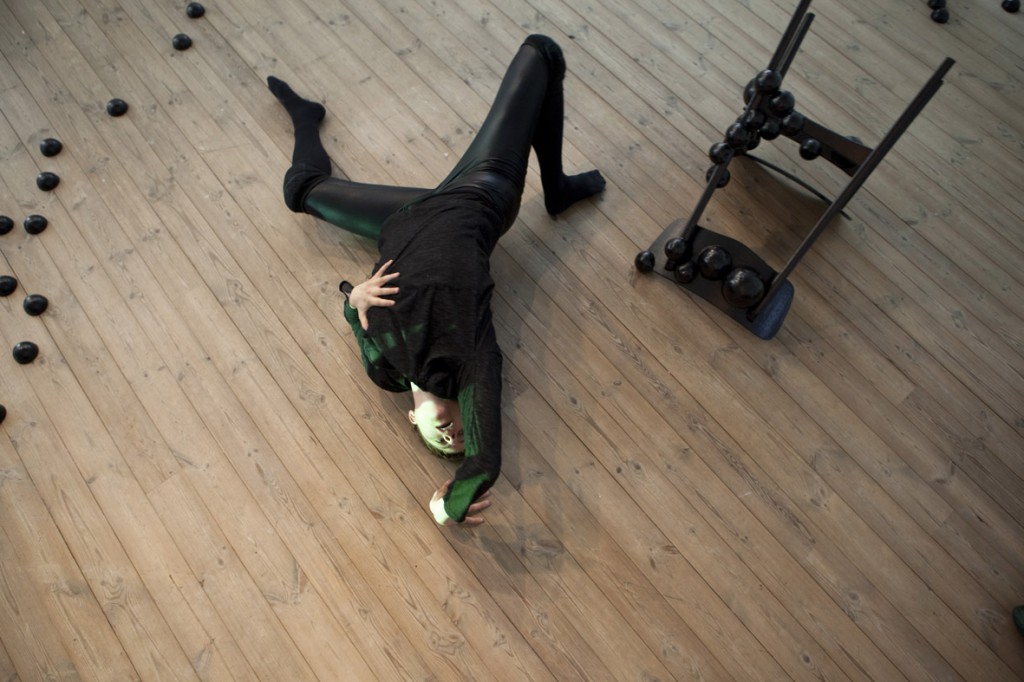 Process
The project is a non-traditional collaboration between artists from both stage and visual arts, with participating artists from Denmark and abroad. Esther is crawling can be experienced both as an exhibition and as a performance, and shows how art forms and artists can work across borders of both art disciplines and countries.
"We live, writes Pursewarden somewhere, lives based upon selected fictions." – from The Alexandria Quartet by Lawrence Durrell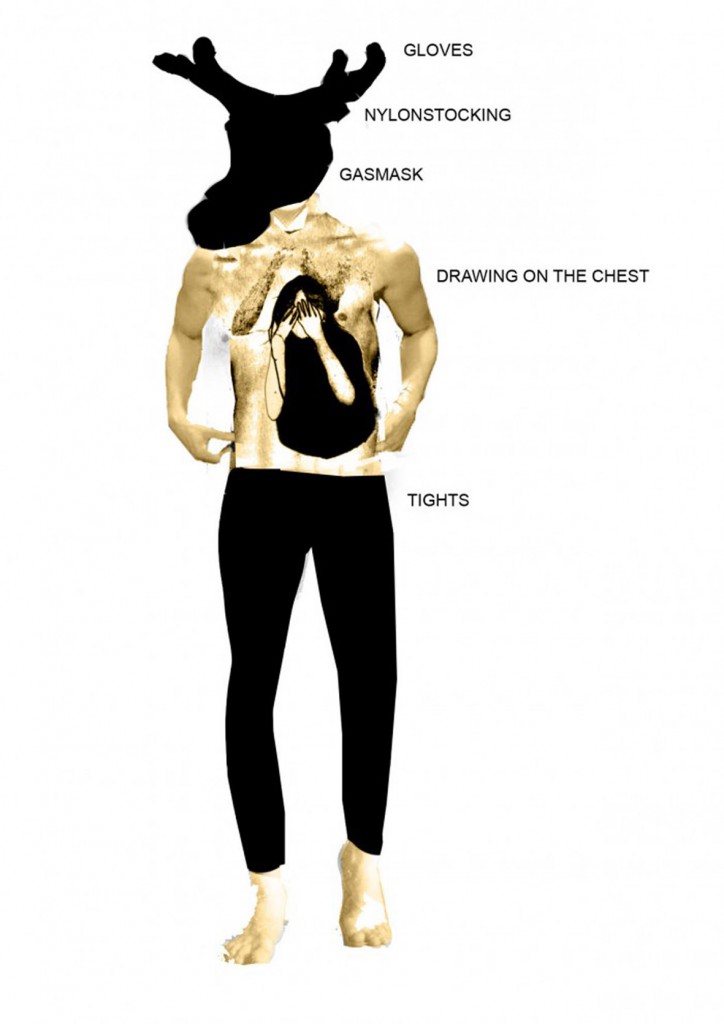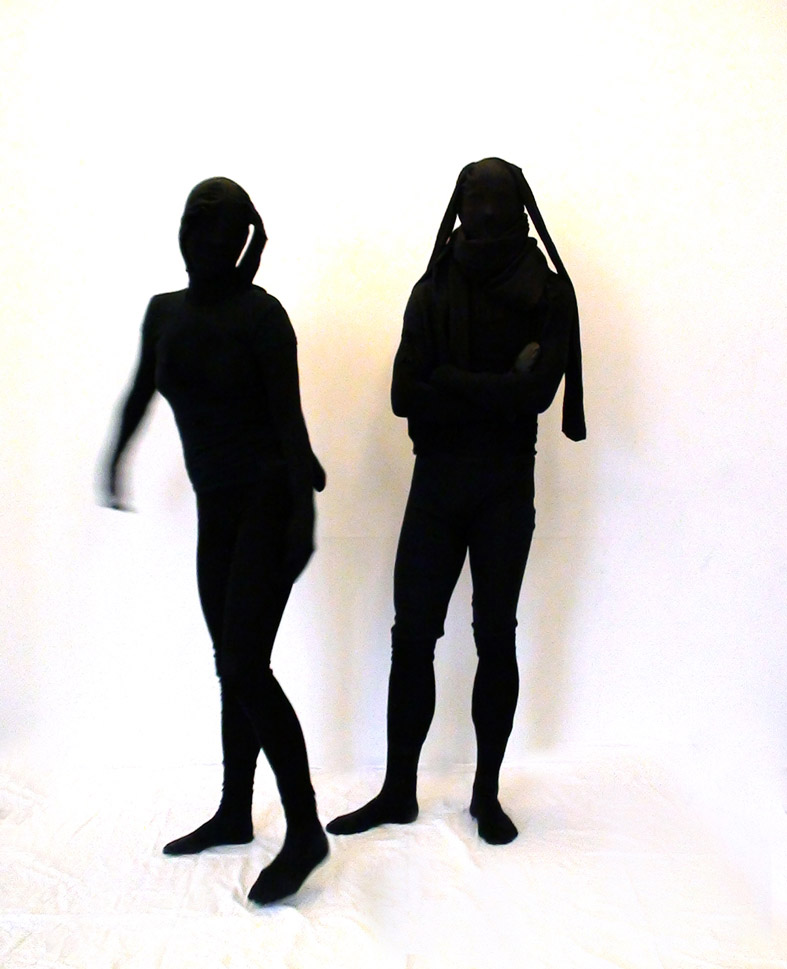 Performance
Esther is crawling questions the recognisable. During the evening the landscape becomes activated by live dance and interactive media. The performance consists of a series of scenes, each of which explores the concept of reality in different ways. With interactions that play with audience perception and pose an inverted logic, the project challenges the results of thought and the conceit of understanding.
The two dancers, Carolina Bäckman and Pontus Pettersson, build castles in the sky, confess their love for the audience, and transform from dogs to opera stars to dining room tables.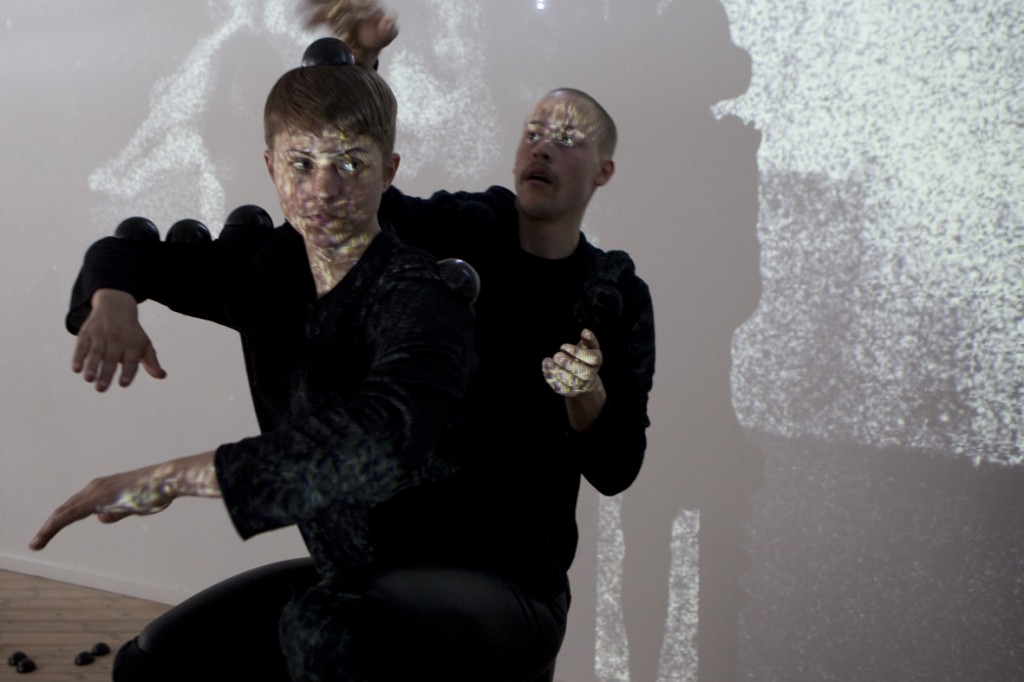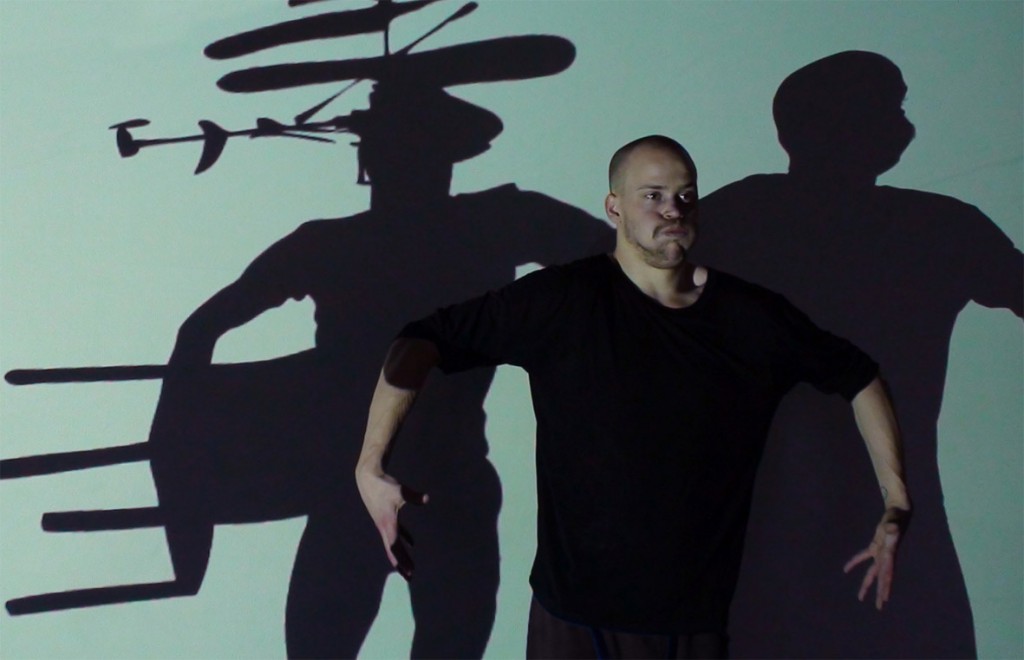 Exhibition
In Esther is crawling the concept of reality is challenged. The interactive exhibition and performance frames reality as a subjective choice rather than a general and static phenomenon. Visually, the project is constructed around a spatial landscape – an island containing abstracted everyday objects and forms. On this island you encounter a "listening tree," with audio descriptions presenting different versions of the landscape, a growing and shrinking tree that reacts to viewer interaction, and a wall of "reality" labels, which the audience is invited to take with them and attach to what they consider suitable places.
(Text: E. Nordanfors)
Links
Review, Kunsten.nu (PDF-document)
Program note, Århus Kunstbygning (PDF document)
Berlin, june 2009