Det Siste Mennesket
Det Siste Mennesket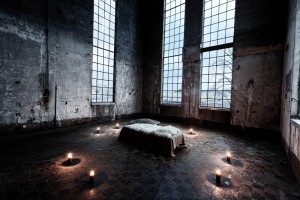 A sound installation by Liv Kristin Holmberg. The soundtrack is based on two layers: processed and revised – computerbased and acoustic – fragments of La Source de Vie by Olivier Messiaen, and readings by Scandinavian Women. The exhibition is basically a development of Der Letzte Mensch, which was exhibited/performed at the Berlin Art Week in November 2014. At that point it was a performance in a church, now it was transformed into a sound installation for the Spriten Art Museum in Skien, Norway. It was a one-to-one accessibility, set in the beautiful tower room of the Art Museum.
Duration: 20 min.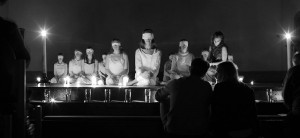 Exhibition/Catalogue Text
Er vi pliktig overfor livet å gi det videre? Er det slik at det å få barn er en naturlig følge av et kjærlighetsmøte? Og i trancendental forstand menneskets forpliktelse overfor livet?
Not-Mothers eller Nullipara, kvinner som frivillig velger å ikke bli mor, opplever stigmatisering i vårt samfunn. Hvorfor? Er det fordi at barnefrihet fremstår som så provoserende for den heteroseksuelle orden? Er det fordi en voksen kvinne uten barn oppfattes av mange som en ufullendt kvinne? Stigmatiseringen av frivillig barnefrie kvinner sier noe om den dominerende status som biologien og de reproduktive funksjonene har i konstruksjonen av kjønn i vårt samfunn. Dette er et forsøk på å løfte frem de kvinner som lar sitt barn forbli ufødt.
Lydinstallasjonen Det Siste Mennesket tar ansats fra Peter Wessel Zapffes radikale tenkning som stiller spørsmålstegn ved vårt antroposentriske verdensbilde. Om 40 år vil det være nesten 3 milliarder flere mennesker på jorden. Derfor vil det være viktig å skape refleksjonsrom der vi tenker nytt omkring samfunnets syn på reproduksjon som meningen med livet. Slik at vi kan vi åpnes opp for et annet syn på de mennesker som ikke ønsker å få barn. En åpenhet som kan være avgjørende for naturens fremtid, for å finne vår vei videre som menneskehet.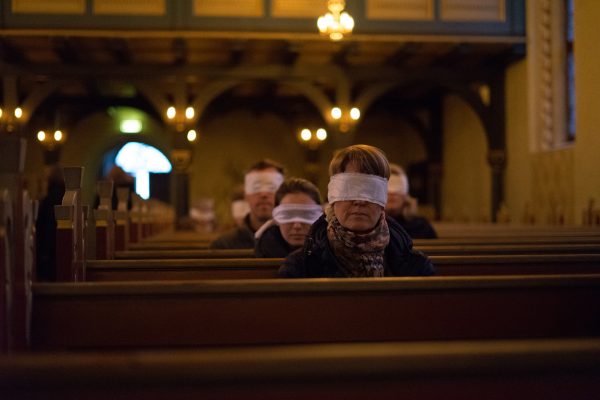 Links
PERFORMANCEFESTIVALEN 2017 – Kunsten og lyden
Til dit forsvar – Art review in KunstFORUM
Liv Kristin Holmberg – Homepage
Berlin – March 2015