Les Ombres
Les Ombres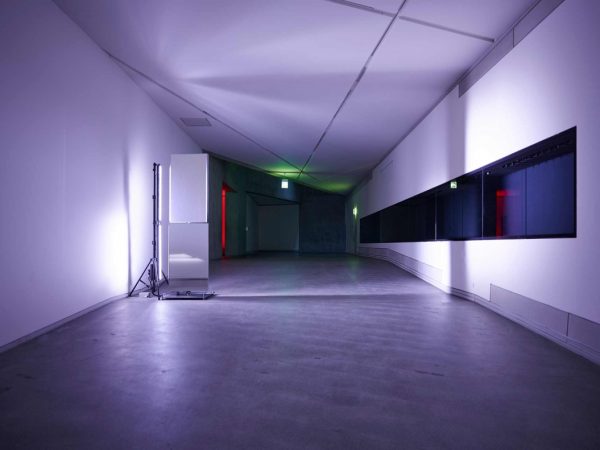 res·o·nant
A Light and Sound Installation by Mischa Kuball at the Jewish Museum Berlin
The Jewish Museum Berlin ist exhibiting res·o·nant – a walk-through light and sound installation by the Düsseldorf conceptual artist Mischa Kuball. Kuball created the installation specially for the new exhibition space on the lower ground floor of the Libeskind building.
Covering a total floor space of more than 350 square meters, res·o·nant incorporates two of the five vertical voids that perforate the Museum building. These symbolically laden empty spaces form the starting point for the artist's work, which refers to the materiality, effect and signification of the voids. Museum visitors will thus have the opportunity to re-discover these two voids, which have become something of a Museum trademark since the opening of the Museum in 2001.
In these rooms with 24-meter-high ceilings, rotating projectors cast light fields in the form of the outline of the voids onto walls and ceiling. By means of rotating mirror elements and stroboscopic light impulses, there arises, in the words of the artist, a "resonance between architecture and skin."
As an important element of the installation, several loudspeakers, distributed throughout the room, loop a series of 60-second-long sound clips – so-called Skits – which were composed specially for res·o·nant by more than 50 musicians.
From now through the summer of 2019, various interventions are also planned in several popular outdoor spaces throughout the city of Berlin. Besides performances and concerts, the outlines of the Museum voids will also be projected onto public spaces; and the physical borders of the Museum thus blurred or displaced.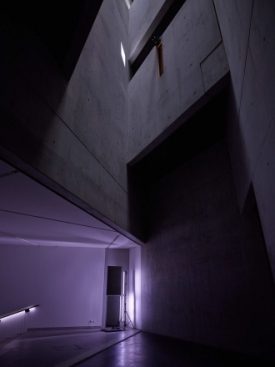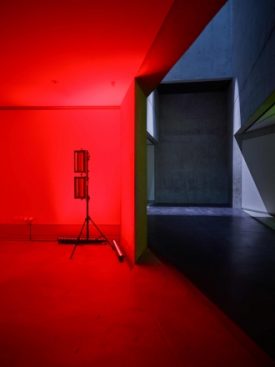 Program Note
The experience of sound is an experience of time.
The space of sound is in the void between development and standstill.
In the rotating sound fields then, now, and future-now is outlined.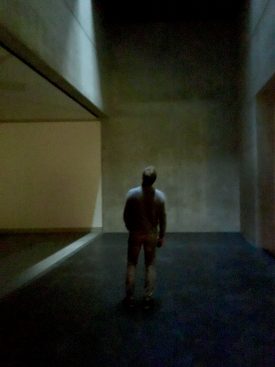 Les Ombres
Five Movements
Adagio (71")
Prestissimo, con sordino (72")
Allegro pizzicato (72")
Scherzo (74")
Finale (67")

Links
Berlin, 24.03.2017