The Missing Room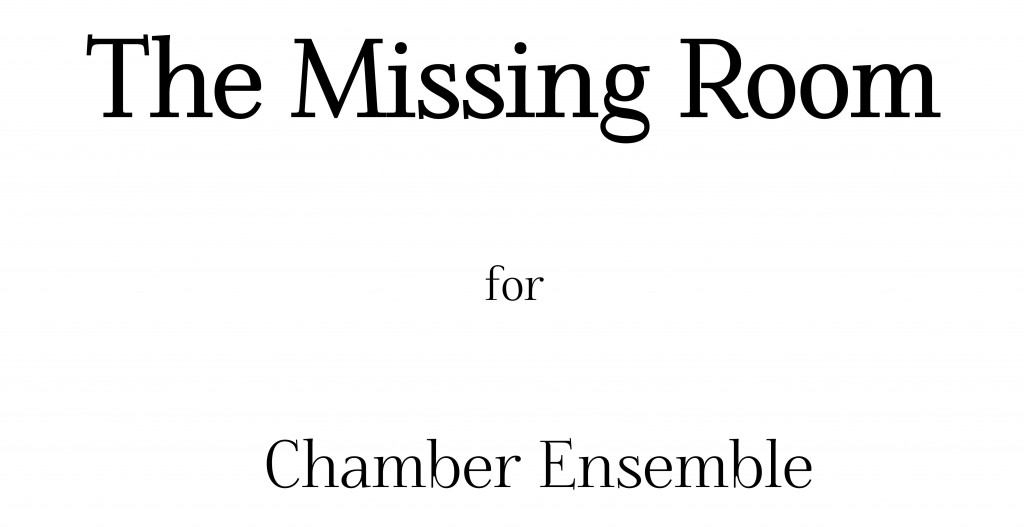 Ensemble
Flute (dbl. Alto Flute)
Oboe (dbl. E.H.)
Clarinet in Bb
Bass Clarinet
Horn in F
Trombone
Tuba
Percussion (Marimba, Vibraphone, Cimbalom, Chimes, Woodblocks, Gran Cassa, Bongos)
Piano (dbl. Celesta)
Violin
Viola
Violoncello
Double Bass
Presentation
 – Four inspirational parts –
Filling up the empty spaces. Imagine that this room, where you are right now, is being filled up with plaster. You're watching it from the outside. What is left and what disappeared?
To know which rooms you have or don't have, miss or detest. Be aware of the consequences of walking into specific rooms. You've done it so many times before..
Adjustable improvisation as an expression for controlled chaos, or in fact the place in between control and chaos, which might be the most creative and vigorous.
The presence of a void.
Duration
15 min.
Performance
The Ensemble for New Music, at the Academy of Stage and Music in Gothenburg, 2004.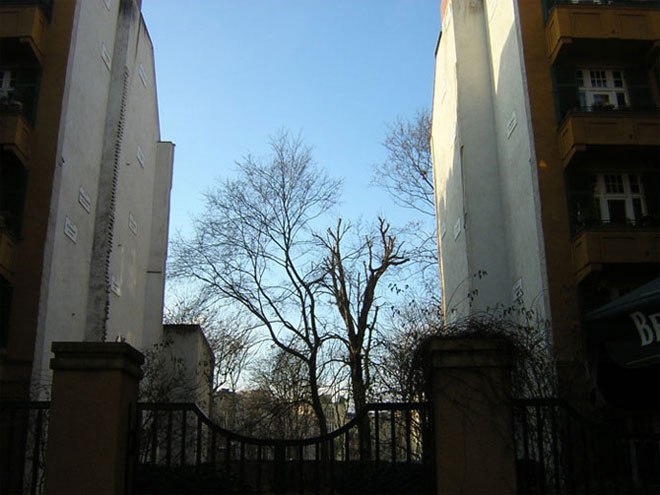 Boltanski – The Missing House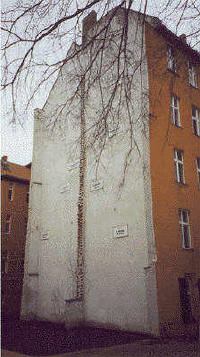 On a walk through Berlin's former Jewish Quarter, curiosity drew Christian Boltanski to the occasional gaps and vacant lots between buildings. On inquiring, he found that the building at Grosse Hamburgerstrasse 15-16 had been destroyed by Allied bombings in 1945 and was never rebuilt. In a project he mounted for a 1990 exhibition, Die Endlichkeit der Freiheit, called "Missing House," the artist thus set to work retracing all the lives of people who had lived in this vanished house between 1930 and 1945-both the Jewish Germans who had been deported and the non-Jewish Germans who had been given their homes. He found family photographs, letters, children's drawings, rationing tickets, and other fragments of these lives, and photocopied them and put them together with maps of the neighbourhood in archival boxes. At this point, he had nameplates hung on the white plastered wall of the building next door to identify the now missing inhabitants, Jews and non-Jews leaving the lot empty. His "Missing House" project thus became emblematic for Boltanski of the missing Jews who had once inhabited it; as its void invited him to fill it with memory, he hoped it would incite others to remember as well.
Links
Copenhagen, april 2004