Sonetto Dimostrativo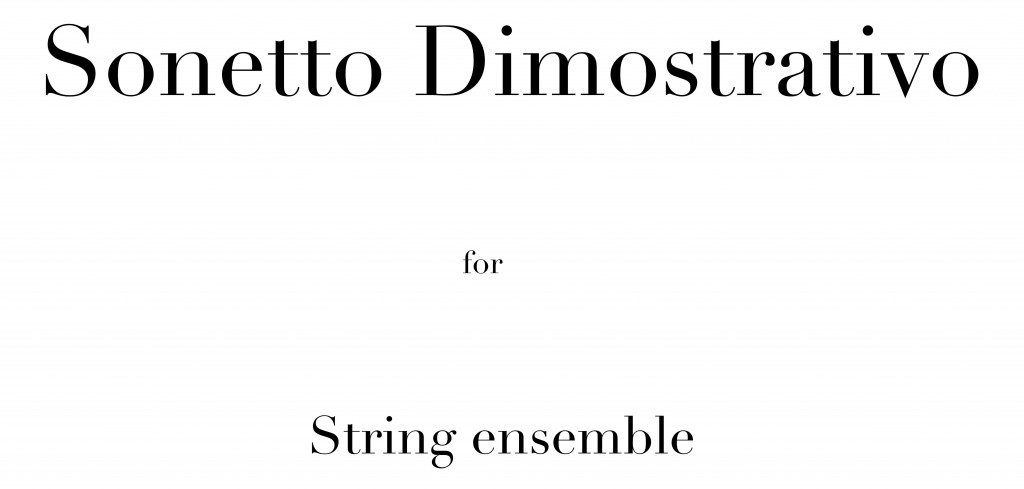 Ensemble
5 Violin I
4 Violin II
3 Viola
2 Violincelli
1 Double Bass
Presentation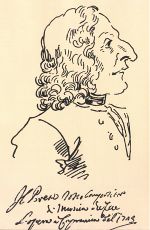 The four seasons by Antonio Vivaldi are exercises in pure programme music, and as they progress they follow a definite course predetermined by four explanatory sonnets which Vivaldi attached to them – one sonnetto dimostrativo for each season of the year. It is thought by many that Vivaldi himself was the author of these verses.The printed score is marked with letters corresponding to those in the sonnets, thus pinpointing for the player which musical phrases refered to which lines/description.
For example in the middle slow movement, the key word is murmuring. Hushed violins (in my case the four second violins), are playing that eeriness one senses when trees in bloom are swept by breezes. The dog's barks are articulated sempre molto forte e strappato which means very loud and with wrenched bowing thoughout. In the four seasons it's palyed by the violas and in my case it's divided in three octaves between the double bass, celli, two violas and one violin. Partly in quarter tones and with very articulated bowing also containing glissando and sudden stops trying to achieve a reverse sound.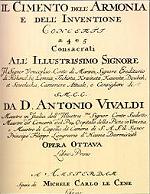 Le quattro stagioni were published in Amsterdam in 1725 with eight other companion concerti as Opus 8. The exact dates of composition of the concerti are not known. It was also known as Il Cimento dell'Armonia e dell'Invenzione ("The Contest between Harmony and Invention")
The Sonett
(The three movements of the spring)
"Spring has come and with it gaiety,
the birds salute it with joyous song,
and the brooks, caressed by Zephyr's breath,
flow meanwhile with sweet murmurings:
The sky is covered with dark clouds,
announced by lightning and thunder.
But when they are silenced, the little birds
return to fill the air with their song:
Then does the meadow, in full flower,
ripple with its leafy plants.
The goatherd dozes, guarded by his faithful dog.
Rejoicing in the pastoral bagpipes,
Nymphs and Shepherds dance in the glade
for the radiant onset of Springtime."

Duration
10 min.
Performance
First performance at the Concert House in Växjö, Sweden, 2005
Links
Sonetto Dimostrativo (longer presentation in swedish)
Paul Everett "The four seasons and other concertos, opus 8"
Copenhagen, november 2005